Stay Motivated, Focussed And On Track To Reach Your Goals With Monthly Coaching, Accountability & Feedback Alongside Likeminded Players
What Is The Inner Circle?
The inner circle is a monthly coaching and accountability program only available to Hockey Performance Academy members who've gone through the core training program.
Once you've been through the program the key becomes taking action consistently and continually pushing yourself to keep reflecting and improving.
Accountability plays a huge role in helping you to do this and will give you the best chance at reaching your goals. You will also have the chance to interact and connect with others on a similar journey to yourself.
Once a month there will be a group coaching session (with no more than 8 people) where you can ask any questions you have, address any challenges you're facing or you can simply challenge and encourage each other.
It is also a great way to reflect and monitor your progress to make sure you're continuing to improve, whether you're in your off-season or in-season. If you aren't available for any of the sessions you can submit your question ahead of time and request a recording of the session.
The Inner Circle is an initial 6 month term which you can continue on a month by month or cancel at anytime after that if you wish.
But registration only opens up twice a year (if there's availability).
What's Included In The Inner Circle?
As an inner circle member you can expect to receive:
Coaching & Accountability To Track Your Progress
Monthly LIVE Interaction [Small Group; 8 Max]
Monthly Progress Report [PDF Template]
Motivational Tips & Challenges
Get Personalised Answers To Any Questions You Have
Exclusive Access To Lauren For Any Feedback or Video Analysis
Connect & Interact With Like-Minded Hockey Players Worldwide & Gain Valuable Insights
As part of the monthly membership you will have access to ex-International Player & Performance Coach, Lauren Penny for any questions, especially as you put into practice what you've learn't from the HPA course.
Be Part of A Community With The Right Environment
They say you become who you spend the most time with so as an inner circle member you'll get to hang out with the most dedicated hockey players from around the world that are serious about their hockey.
There is so much power by being in a group!
The monthly small group sessions (led by Lauren) is a great way to stay motivated, be held accountable and set monthly goals to make sure you're taking action consistently.
But There Are Only Limited Spaces
To make sure you get the attention you need, there are only limited spots (with a few already filled).
So, if you want to jump on board this opportunity then click the button below to reserve your place as it is first come first serve.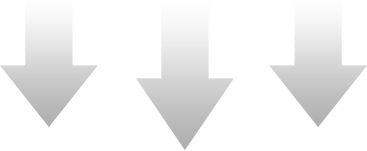 Just $37 per month (about £26)
*This is priced in USD as I can only offer one currency, so depending on the current exchange rate it works out to roughly AUD49, GBP26, NZD50, R450