Discover How You Can Build Bulletproof Confidence, Overcome the Fear Of Failure And Manage Emotions Such as Frustration, Anger, Pressure & Anxiety 

So You Play Your Best More Consistently!
Supercharge your confidence and build a rock solid mindset in just 4 weeks!
Do you ever find yourself doubting your ability or wondering if you are good enough? 
Would you like to believe more in yourself and finally overcome the feelings of frustration, pressure and anxiety?
Do you wish that you could stop making silly mistakes and panicking under pressure?
It's not your fault, you've probably heard a million differing opinions and received a ton of "free advice" (which is usually worth about what you pay for it), that just adds to the confusion about what truly works and gets you to become the top player you always dreamed of…
But up to now, you haven't been able to experience the kind of blistering form that will make you the envy of your friends
Now that's about to change…
How am I sure about that?
This is what I do, and I'm so sure that what I am about to share with you will finally help you become the player you dream to become.
Who Am I And Why Should You Listen To Me
My name is Lauren Penny. I am an International Hockey Player and Performance Mentor. I'm one of very few people that have reached the top level in hockey as well as being a top performance mentor.
I have also helped many hockey players of all levels by teaching them how to be mentally and physically tougher.
That's why I have been featured in top magazines and newspapers
This Is What I Used To Help Hundreds of Other Hockey Players To Get To The Top Of Their Game
In fact most of the players I work with almost don't believe how fast their game improves, regardless of what level you are playing right now.
Below is feedback from some of my clients in their own words:
That could also be you sending me those heartwarming feedback in a couple of days from now when you discover what I am about to share with you
First Things First.
I Need You To Understand This
The first thing you need to do to become the toast on everyone's lips is  to clear all the self doubt, limiting beliefs, overcome feelings of frustration, pressure and anxiety.
I'm sure you are wondering. . . Lauren how do you know this?
I have been working with hockey players for over 10 years and I had tried almost every technique I know and rarely got the result I wanted until I discovered that. . . It's all in the head
Once I can help you clear the limiting beliefs, self doubt and work on your mental toughness with my simple mental trick every other thing becomes easy as wearing your hockey boots.
Here's How I Plan To Help You
After many years of working with young hockey player and turning them into the top players every team want to have on their side…
I finally came up with a simple working mental toughness training that helps anyone get to the next level in their game and also become the a top player simply following my easy step by step video training.
Introducing The Hockey Performance Academy
Here's Just A Little Of What You Will Discover...
The very first step that you must do if you want to take your game to the next level
Exact method I discovered that will help you believe in yourself even when others don't
Simple mental tactic that boosts your confidence by 370%
Little unknown technique of overcoming fear of making mistakes on the field
My secret to controlling frustration (i.e. when I make a mistakes or bad umpiring)
One dead easy trick to deal with pressure and play well when it counts
The best way to be resilient and move past setbacks and expectations
How to best prepare for games to get into the ideal playing state
One secret formula that I learnt from my former coach that gives you unstoppable confidence… knowing this alone will take your game to a whole new height you never thought possible
How to stay focussed and beat distractions that affect your game
Dealing with consistency… Only Top Performance hockey coaches know this secret and guard it with their heart but I am going to hand it over to you on a platter of gold in mental toughness training
One simple mind trick that reveals exactly what the coach or selector looks for in players.
And lots more . . .
Picture This For A Second...
You finally do not have self doubt
No more limiting beliefs
No more worrying about making mistakes
You become the first to be selected and guaranteed a starting place on the field
And lots more
Here Is The Real Proof The Hockey Performance Academy Mental Toughness Video Training Works...
Below Is What You Will Get Inside The Hockey Performance Academy
Hockey Performance Academy was put together with you in mind so has to be the very solution you have been searching for to take your game to the next level.
The Mental Toughness For Hockey Players Package consists of 4 weeks of in-depth training that will take you from where you are now to the point you want to be.
The point where by you become the go to player in your team and the caliber of player every coach dreams to have on their team
Are you wondering why I am so sure of this?
That's because this same training I have put together inside Hockey Performance Academy is what I have continually used to help hockey players around the world that got me recognized by Top Magazines and Newspapers just like you saw above.
Module 1: Get Fired Up & Create Your Vision!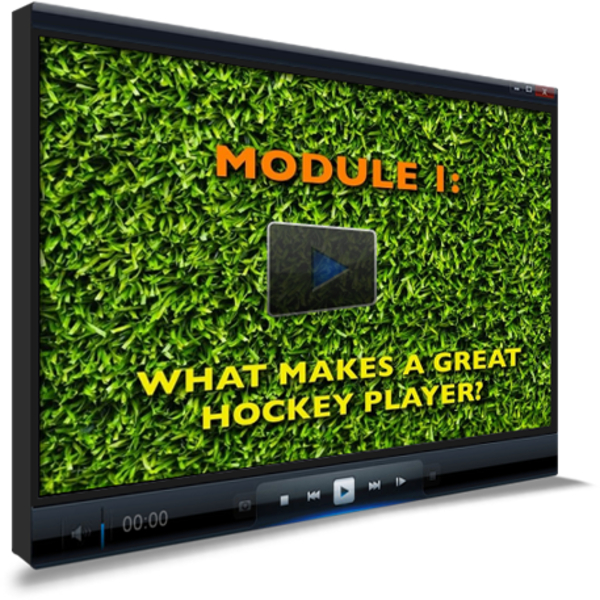 Why do some people make it and others don't despite very little difference in ability? This module discusses the differences between talent versus hard work, grit and determination.
We also dive into getting out of your comfort zone, sacrifice and being accountable. This is the foundation of the course that teaches you that you can achieve anything you set your mind to as long as you are committed.
It's time to be clear about what you want to achieve so that you know where you are and where you need to get to. This is a great starter module which will guide you to set clear and achievable objectives.
Module 2: Develop Mental Toughness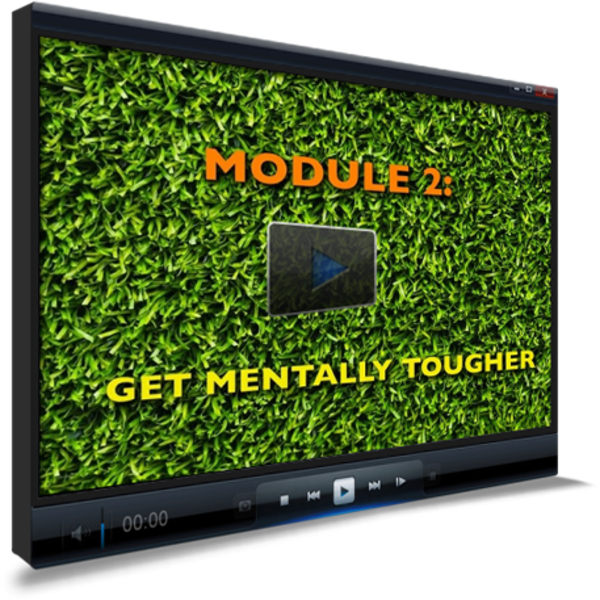 There is a reason why many believe that the mental part of the game is the most important part of sport, that's because it is. There are many great sports people who maybe haven't made it because of their lack of mental ability so we want to teach you how to get mentally tougher so that you can take a step to the next level. In this module we explain how the brain works so that you can use it to your advantage. We also talk about how to get motivated and getting rid of any limiting beliefs that you may have.
Module 3: How to Believe in Yourself & Build Bulletproof Confidence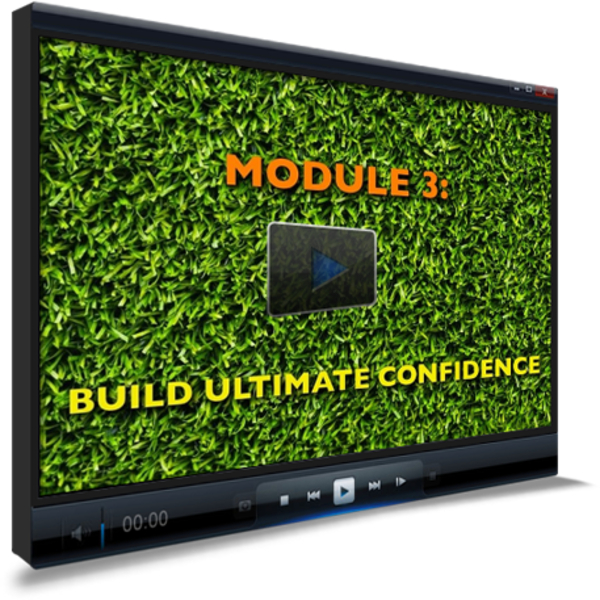 One of the most popular subjects is how to believe in yourself and build confidence. It is easy to say believe in yourself, but what does that actually mean? And how do you do that when you keep feeling like you are not good enough?
Learn the secrets of how to use visualisation, affirmations and control your self talk. I also include a guided visualisation done by a top sport's psychologist which you can use to help get you 'into the zone' so that you are ready for a great performance.
Module 4: Master Your Emotions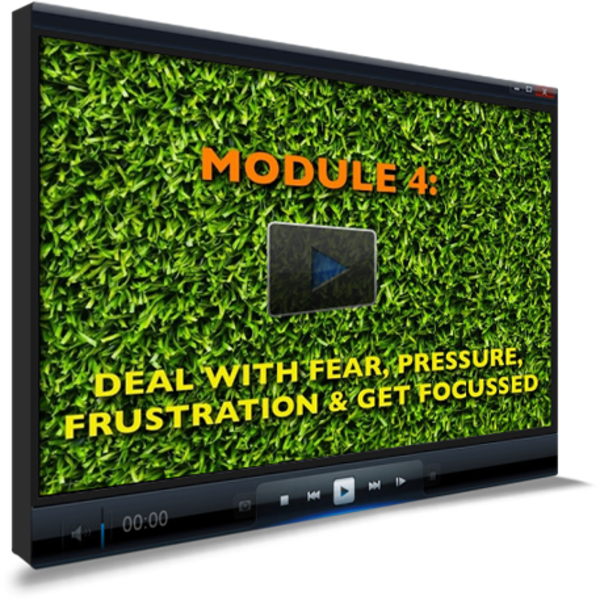 Anyone who plays sport will at some point feel a fear of failure, get nervous, feel pressure from parents, coaches or yourself, be frustrated or struggle to concentrate and focus. In this module we will provide you with many tools which will help you to overcome these difficult emotions so that you can focus on being successful. We also teach you about how to 'get into the zone' for consistent performance as well as how to overcome high expectations and setbacks. This is one of the most important modules for those who 'choke' at game time and this module will help you change that.
Why You Need To Take Action Immediately To Get Access To Mental Toughness For Hockey Players
I can only take on a limited amount of players at a time as I need to ensure that the server can handle that amount of students at one time  plus I need to be able to support those with any issues. 
Hence I will only be accepting just 50 players into the academy, who really want to become the type of player that they wish to become. Once I have 50 people in the academy, I will be shutting the door and I am not sure exactly when I will open it again.
But you can take action now and secure a spot in Hockey Performance Academy for
Here Are More Testimonials From Players That Have Used Hockey Performance Academy To Take Their Game To A Higher Level 
I have found the Hockey Performance Academy training has been massively helpful! The course has been amazing in helping me to improve the mental side of my game – maintaining a positive attitude throughout a match, making me aware of my emotions whilst I'm playing as well as the state of mind and the ideal preparation that will allow me to perform to my true potential. I have found that it has improved my game and my confidence has soared! This is the answer for anyone who wants to improve their game and take it to the next level!

Ellie Rayer

England u18 Team
The Hockey Performance Academy has helped me hugely over the past few months. I have improved my mental toughness, which was the weakest part of my game. Improving my mental toughness and confidence has made me play better as I am not focusing on the negatives but the positives. Overall I thought it was very good and has improved my game massively and I would recommend this to anyone looking to improve their game.

Jordan Homann

14 years old, England
Over the past few years my level of hockey was pretty much the same standard and personally, I didn't know there was a lot more I needed to know about playing on the hockey field; which is where I have really benefitted from this Academy.

I had been struggling with my mental approach for quite a number of years, despite some of the credit and positive comments I get from people, I seem to not soak it in when I play for club and provincial teams. After watching the video's, I have really been making progress with myself. Recently I have been trying to turn every negative into a positive and to try follow and practice what was recommended for me to build my confidence levels.

I have also set goals (which I don't ever do) and I have got my own little notebook with all the notes from the modules. I strongly believe all this help is making me a better hockey player and I now believe I could one day reach my goal, which is playing for my country.

At the end of the day it all comes down to me putting all this into practice, but the Hockey Performance Academy is something that can help anyone at any standard of hockey and any age improve him/herself as a player.

Andrea Leader

18 years old, South Africa
Who is the program for?
The mental toughness program is for any hockey player, coach or parent who is looking to improve their game by teaching them how to be mentally tougher and giving them tools to succeed. Any child under 12 years doing the program are advised to be supervised by a parent. Anyone doing the course will benefit massively and notice changes as long as you put the steps into action.
How does the mental toughness program work? 
You will get access to one module per week to ensure you are taking everything in and more importantly taking action. Each week covers different topics and the course allows you to work when it suits you and at your own pace.
How long will I be able to access the online video training?
You will have unlimited access to the online video training forever so you can re-visit and access the video training at anytime which you can use as an ongoing resource throughout every season.
How much time do I need to commit to the program? 
We understand that many people are very busy with a lot of other things going on so we have made sure that this will not get in the way of school/studies or work. We suggest that it takes about 1 hour per week of your time, but you do get lifetime access so if you do get behind then you can always catch up.
Are there any requirements?
No, the only requirement is that you have access to the internet to watch the video's. If you want results then we strongly advise that you are prepared to take action on the things that are discussed so that you can achieve your desired outcome or goal.
How do I join/signup?
Just click on the add to cart button and you will be re-directed to the payment page. Once the payment has gone through, you will be emailed the details on how to get started on your training.