Please check your email over the next few days where you will be sent the remainder video links.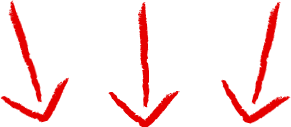 Do you want to Get Faster, Improve The Mental Part of Your Game and See Your Performances Soar with the Help of an International Player & Hockey Mentor? 
If you are looking to improve your hockey but perhaps don't know how or where to start?
... then I would love to have a chat with you. As an international hockey player I have had the privilege of experiencing what it takes to get to the top level and have enjoyed the journey of many challenges and realising what is actually possible. Now I dedicate my purpose to helping those who want to take a step to the next level and my aim is to mentor keen hockey players towards achieving their dream goals.
If you want to learn:
What it really takes to reach the next level or to be an international player
How YOU can be mentally prepared and ready for success
How to get faster, stronger and more explosive giving you an advantage
What and when you should be eating for optimum performance
What coaches and selectors look for in players
From someone who has experienced playing at the top level
If this sounds like you then apply below for a free call with me where I want to know more about you, your goals and how I can help you take your game to the next level.
APPLY FOR A FREE CALL WITH LAUREN

(limited spaces)
[wufoo username="spiko23" formhash="zhiu9r20u71cf8" autoresize="true" height="1165" header="show" ssl="true"]