You're almost done... to access the "

3 powerful changes

" please check your inbox and click on the link in the email to be directed to the video's
This is what the email will look like: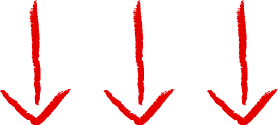 Are you looking to improve your hockey but perhaps don't know how or where to start?
... then I would love to have a chat with you, all you need to do is complete the form below to tell me more about yourself. As an international hockey player I have had the privilege of experiencing what it takes to get to the top level and have enjoyed the journey of many challenges and realising what is actually possible. My aim is to help hockey players just like you who want to take a step to the next level towards achieving your goals and reaching your potential. Start the next step by completing the form below.
Lauren Penny
International Player & Hockey Mentor
[wufoo username="spiko23" formhash="zhiu9r20u71cf8" autoresize="true" height="1327" header="show" ssl="true"]