Last night I went to watch the SA men's national team play against Spain. What a great game it was.
The thing I enjoyed the most was how SA kept playing their own game despite going a goal down quite early in the game.
How many times have you seen or been part of a team that drop their heads after going a goal down?
I often hear this from both players and also many frustrated coaches whose team have a habit of dropping their heads when they are faced with a setback, such as going a goal down or losing their best player.
What many players sometimes seem to forget is that hockey is a 70 minute game (60 mins for international games).
Why do so many teams stop playing when they go a goal down in the first few minutes?
It has to do with belief.
What I mean is that if the majority of players in a team believe that by going a goal down that they have already lost then they are more likely to give up before the game is over.
After all, it's easier to give up than to fight back.
Fight takes energy, patience and courage.
When a team goes a goal down it's easy for players to start thinking things like:
"What's the point, we won't win"
"I hope I don't make another bad mistake"
"I don't want to let my team down"
"We never win when we don't score first"
These are dangerous thoughts and often lead to exactly that.
On the contrary…
Sometimes going a goal down can have the opposite affect, when suddenly the team starts to play their own game without fear. This is when it can be a good thing.
It's like the fear of going a goal down suddenly disappears because it has just happened, now it becomes about how you react in that situation.
You either fight back or give in.
Do you always keep playing right until the end despite the scoreline?
That is exactly what the South African men did against Spain. They clawed a goal back with six minutes to go with the score at 1-1. They continued fighting right until they end, scoring the winner with only 24 seconds left in the game.
This resulted in a great roar from the crowd leaving Spain shocked and disappointed.
Let this be a reminder that anything can happen in 70 minutes (or 60 in this game), despite what happened earlier in the game.
When you score first, don't sit back and take your foot off the pedal because the worst feeling is when you think you've won the game only for it to be snatched away in the dying minutes (or seconds) of the game.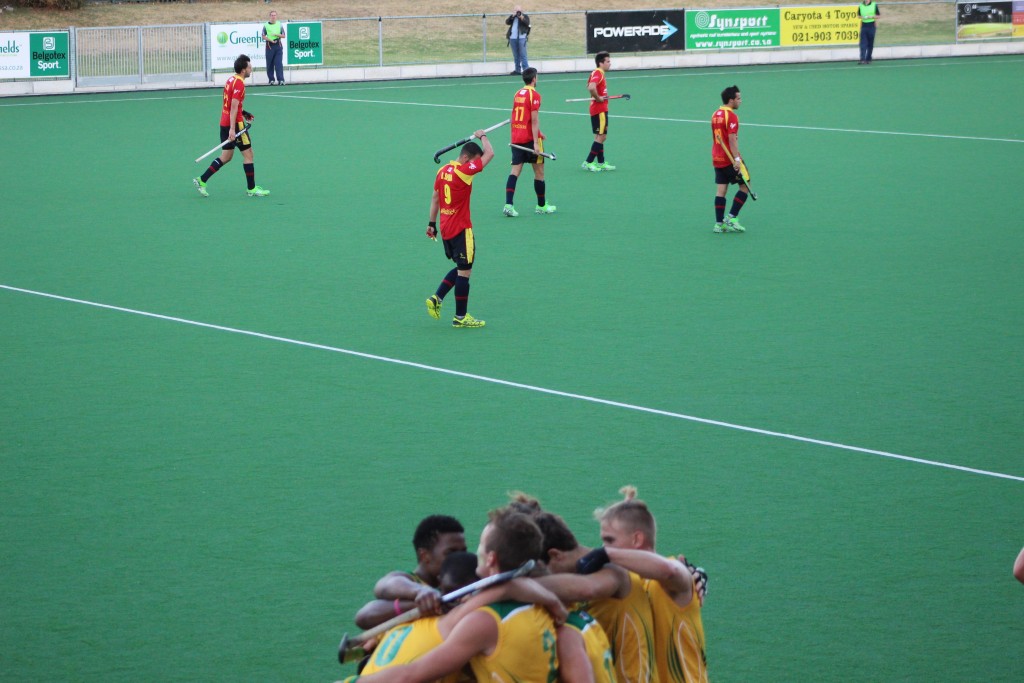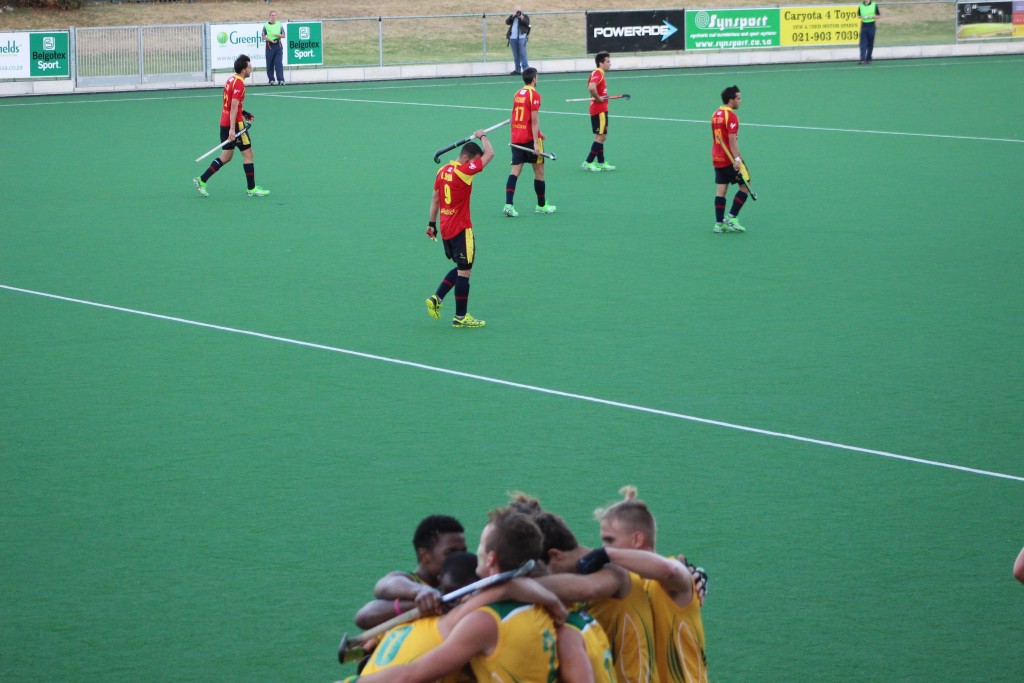 Those that keep up with what's happening in the game, move past mistakes quickly and play positively throughout the game, often tend to finish games off well.
It shouldn't have to take a goal to want to make a difference in the game but it is a great opportunity to get your team motivated to work harder and to put the opposition team under pressure.
NEVER make it easy for the other team… even if you are 5 goals down.
You just never know what might happen.
Enjoy This Post?
Receive fresh motivational hockey tips straight to your inbox