Field Hockey Motivation: Are you really motivated?
Most of us think that we want to become the best that we can be, whether it's at hockey or something else in life, but today I want to challenge you…
I love what I do and I want to help people so the aim of this post is to help you shift your way of thinking and self-reflect on some of the things I speak about.
One thing that I often have to question is something that I hear a lot of people say…
"I am motivated"
I have heard it many times before only to later discover that it's not really the case, especially when things get tough. This leads me to often question whether people really mean it or not…
In my opinion people use this phrase without really understanding or experiencing the true meaning of what deep motivation really is.
Have you ever said or thought things like:
"I hate pre-season"

"Why do we have to do this"

"I wish I didn't have to be here"

"What's the point of that"

"I can't do that"
True motivation is when you want something so bad that you are willing to do whatever it takes to get it or achieve it, even if it mean's doing things that you don't necessarily "want" to do.
True motivation needs to come from within…
If you really want to be the best that you can be; whether that is to be more consistent, to play in a higher league, to get paid to play hockey, or perhaps you even dream of representing your country at the top level – my question is do you really want it?
Here are a few questions I put together for you, which you can use to reflect and assess your levels of motivation in hockey.
Are you prepared to:
Keep going even when you're gasping for air and so tired you just want to lie down?

Refrain from complaining when every muscle in your body aches?

Dedicate thousands of hours of repetition to master many aspects of the game?

Open up and engage in tough questioning to develop your mental game?

Reflect, admit mistakes and take responsibility for your actions?

Listen and take criticism from coaches and team mates (even if it results in tears)?

Follow a strict diet, possibly giving up alcohol or some of your favourite foods?

Be away from home and miss family and friends events (birthdays, weddings, etc)?

Push beyond "your limits" & get out of your comfort zone every day?

Give 100% effort in everything you do and willing to risk failure?
If you can honestly answer yes to all of the questions above, you can consider yourself motivated.
The next step for you would be to consider developing other parts of your game which maximises your high levels of motivation. For example it could be to increase your confidence, learn to cope with pressure, overcome frustration, develop your fitness, strength, power, speed, agility, improve your nutrition or work on your hockey skills.
Notice how the start of the question I used the phrase:
"Are you prepared to"
This implies that it's a decision.
If you didn't say yes to all of those statements then you have the opportunity to make a change today. And it all starts with making a decision.
Change is not easy but it's possible.
You have to put certain things in place in order to make change possible. Let's start with the definition of motivation:
Motivation: A reason for acting or behaving in a particular way
1. Find your reason
The first step is to establish exactly what it is that you want to achieve and find the fuel that lights your fire of desire (sorry it sounded too good to leave out). You can't just rely on coaches or other players to keep you motivated.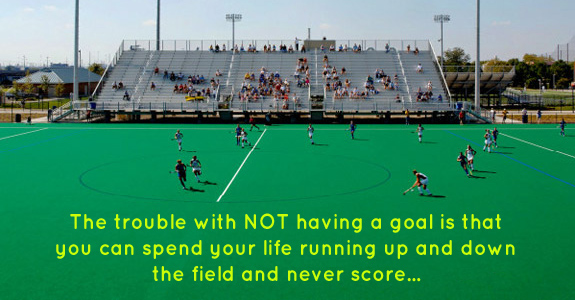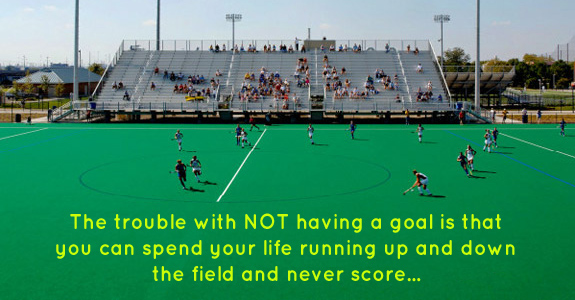 Establishing a precise and specific goal and finding your reason is the very first step that I do with my clients. I have even developed a comprehensive goal setting process that is extremely effective, even parents are blown away by their kids "change of motivation"
2. Make a plan…
The next step is to make a plan. This is basically your goal broken down into smaller, more manageable steps. For example this could be things like get fitter, stronger or faster with specific goals (i.e. train 2x per week) or to learn how to master your mental game or improve my nutrition or work on specific hockey skills, etc.


There are many barriers to achieving goals but one of the biggest enemies to be aware of is: LACK OF TAKING ACTION! So make sure you take action…
3. Set new habits
You need to start setting new habits and routines and be consistent with them. For example: if you struggle to do fitness/gym sessions, you could schedule your sessions in your diary as an appointment and make the commitment to get it done no matter what. If you miss a session, don't be too hard on yourself, just make sure you reschedule it asap instead of falling off the bandwagon and losing hope with failed promises to yourself.
4. The next step
Following these steps is a great way to get motivated but this is JUST THE FIRST STAGE to developing a champion mindset for sport and achieving your goals. There are heaps of other things you need to do and learn in order to Master The Mental Game in Sport and become the "BEST THAT YOU CAN BE"
If you have found this post helpful, imagine what else you could learn, this is just one part of a big puzzle so if you would like to…
Learn more about how you can:
Find or maximise your deep motivation to work smarter than ever before
Overcome the barriers that stop most people from reaching their goals
Become that player that everyone talks about for all the right reasons
Reach the levels of consistency you need to get noticed
Finally start to use the skills that you see others doing effectively
If you are serious about becoming the best player that you can be then click the button below to request a free strategy session with me:
Please note: Spaces are limited so take action NOW
If you still need some convincing then you may be interested in finding out about how we can help you with our Mentorship Program here
Don't just take our word for it... Check out our testimonials here
FREE TRAINING: 8 Steps To Becoming a Better Hockey Player
Just tell us where to send the free video and ebook