For the second year, my hockey club Western Province Cricket Club (yes we play hockey) were fortunate to be invited to the Belgotex Elite Club Challenge, with all expenses paid.
This is a prestigious tournament played at Riverside Hockey Club in Durban every year, showcasing some of the best male and female players in South Africa that are non-university teams (universities have the varsity cup).
Here is a brief overview of our 3 day tournament:
Day 1 – Wanderers
On the day we arrived in Durban, we played against Wanderers from Johannesburg.
They were a lot stronger this year than last year and we ended up winning 1-0 off a well worked team deflection goal.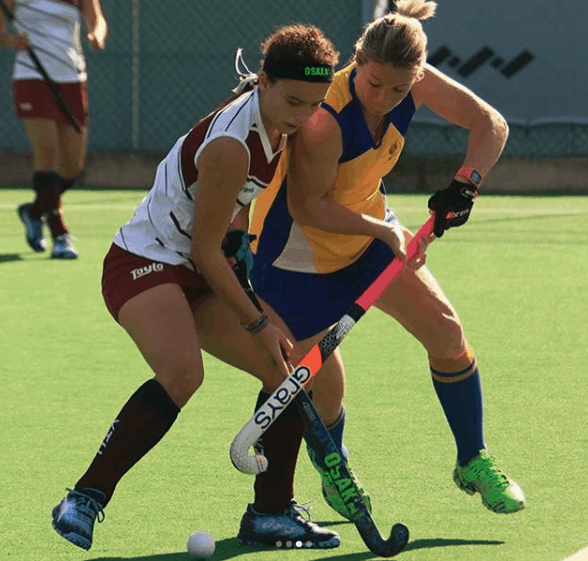 Having been used to dry pitches from the drought in Cape Town, it was great playing on a watered pitch as the ball seemed to move much quicker.
Day 2 – Kearsney & Riverside 
We had two games on day 2. The first game was against Kearsney from Durban North on a very hot morning who we beat 5-2, with my roomie scoring a hat-trick.
The second game of the day was in the evening against the home team and defending champions Riverside from Durban who we beat 3-0.
Here are some highlights from Day 2
Day 3 – Finals 
The first couple of days left me with a few grazes and a very swollen purple foot (from a ball the night before). I felt pain every step I took but I was determined to push through no matter what.
We went into the final undefeated, playing against Wanderers who we had beaten 1-0 on the first day. Unfortunately we lost 0-1 in the final as they scored off a short corner.
This result was rather disappointing as it seemed to be a replay of last year, where we were also undefeated all tournament but then ended up losing 0-1 in the final.
This has made us more determined than ever to come back fighting next year!
Maybe it will be 3rd time lucky.
The good news is I'm very grateful to have won the player of the tournament award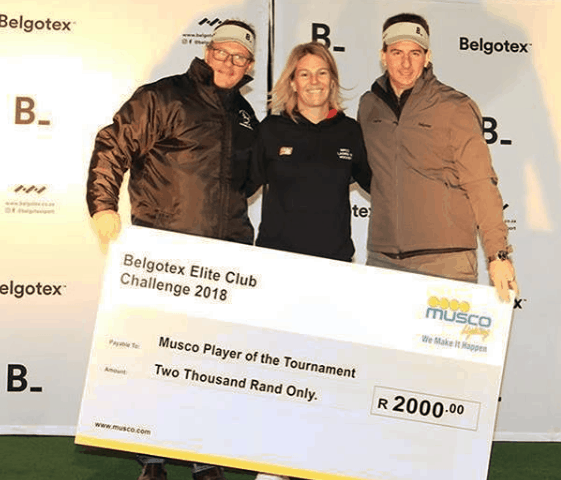 Our WPCC men's team finished in 3rd place with fellow WPCC mens player Rhett Halkett also winning player of the tournament.
All in all, it was a fantastic experience once again and a really enjoyable tournament, not just on the field but off the field too.
I'd like to say a very special thanks to Belgotex Sport and Musco Lighting and all other sponsors for making this tournament possible.
Well done to Wanderers for winning both the men's and women's tournament, taking home a total of R40k prize money (R16k for the women and R24k for the men, proportionate to the number of teams participating).
We hope to be invited back next year.